Dear guests and future friends,
with open arms and a wide open smile we welcome You to our mediterranean oasis!
Situated near the magical azureness of the Adriatic sea and the luxurious offerings of Umag, anybody can find their lucky charm here that will make their dreams of a perfect vacation true. In Hotel Arte Casa You will have the opportunity to first handedly experience the mild nature of the Istrian spirit in Croatia which will provide You with a welcoming, warm feeling during your entire stay in our hotel and the content filled peninsula of Istria. Our service and attentiveness is built on a familiar environment and hospitality professionalism, by staying in Arte Casa we want You to heal your body and soul and gather good memories to bring home as well as a desire to come back.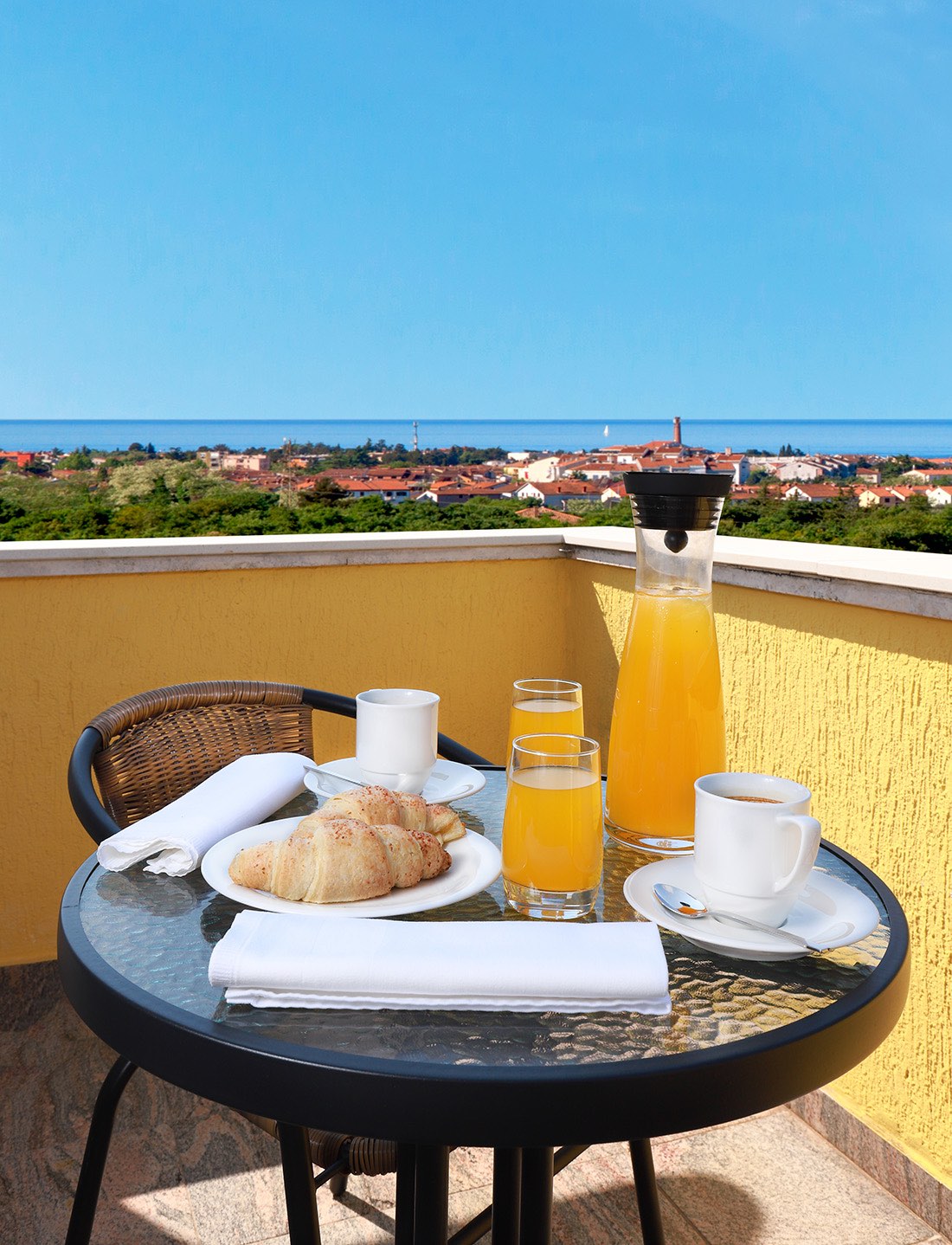 Relax
Any symptom of homesickness will completely disappear after You settle in one of our guest rooms where the mornings are infused with the opulent smell of the sea, it being only one look out of the window away. To step into this sumptuous habitat of the seaside You don't have to wait to go to the beach, You can feel it right away – just stepping out on the room balcony.